So I finally got around to making a new post. I've been seriously working alot but I still couldn't help making some stuff from THE DARK KNIGHT. I've always been a Heath fan, and this movie was his...period. He made me cringe, scared, and laugh watching his performance as THE JOKER. It was really amazing that he went that far into the character and I applauded him for his brilliant interpretation. It is very sad that he was taken away at the breaking point of his career.
RIP Heath, we miss you.
+Comment
+Credit
+No Hotlinking
+ENJOY!
+If you would like to affiliate with me, grab a button, comment, and I'll sincerely add you back.
+I do take requests, so just leave me a comment and we'll go from there.
+65 JOKER ICONS
+8 BANNERS
PREVIEW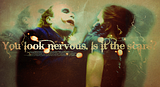 | | | | | |
| --- | --- | --- | --- | --- |
| 1 | 2 | 3 | 4 | 5 |
| | | | | |
| 6 | 7 | 8 | 9 | 10 |
| | | | | |
| 11 | 12 | 13 | 14 | 15 |
| | | | | |
| 16 | 17 | 18 | 19 | 20 |
| | | | | |
| 21 | 22 | 23 | 24 | 25 |
| | | | | |
| 26 | 27 | 28 | 29 | 30 |
| | | | | |
| 31 | 32 | 33 | 34 | 35 |
| | | | | |
| 36 | 37 | 38 | 39 | 40 |
| | | | | |
| 41 | 42 | 43 | 44 | 45 |
| | | | | |
| 46 | 47 | 48 | 49 | 50 |
| | | | | |
| 51 | 52 | 53 | 54 | 55 |
| | | | | |
| 56 | 57 | 58 | 59 | 60 |
| | | | | |
| 61 | 62 | 63 | 64 | 65 |
| | | | | |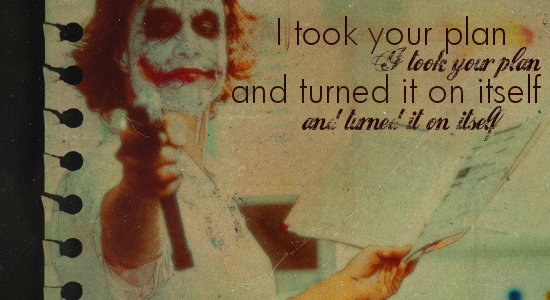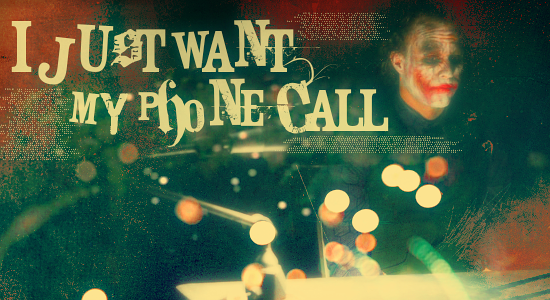 Current Mood: tired
Current Music: hootie and the blowfish